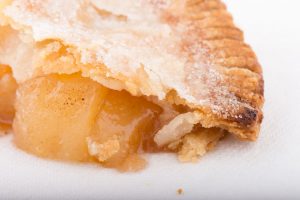 Tasty Pastry can whip up just about any style pie, cheesecake, or individual dessert you desire. We always keep a selection of fresh, seasonal favorites on hand. Call us or email us to request your favorite!
Tasty Pastry pies are filled with joy and happiness inside!
Pies, Cheesecakes
&

Desserts
From a truly American apple pie to a Lemon Meringue, at Tasty Pastry we bake pies of all kinds! There are traditional, fruit-filled pies with a flaky crust, custards like coconut and banana cream, and fancy favorites like French silk. Our seasonal pies include pumpkin, pecan, sweet potato, and mincemeat.
You don't have to go far to get real New York-style cheesecake. We make it right here! Try an untopped traditional cake or try one topped with a variety of your favorite toppings. Our favorites include cherry, blueberry, pineapple, etc.. In the mood for chocolate? How about turtle or chocolate chip?
For something smaller, but absolutely decadent, try one of our individual desserts like chocolate éclairs, napoleons, mousse parfaits, cannoli, mini cheesecakes or fresh fruit tarts—the perfect snack or end to a romantic dinner for two.